Shipping discounts
Offering shipping discounts can encourage buyers to add more of your items to their purchase. You can automatically apply a discount to the shipping cost when a buyer purchases multiple items, offer carrier-specific discounts, or even offer savings on shipping as a promotional tool in your listings.
How shipping discounts work
You can offer shipping discounts to buyers who buy more than one item from you. You can then set up rules that automatically apply to the shipping cost when someone buys multiple items.
Depending on how you set up flat shipping rates, these discounts work slightly differently.
To setup your shipping settings and shipping classes: 
Go to your Orders Dashboard>Settings> Shipping and click on the "Add Shipping" Button.
Ensure that Flat Rate Shipping is selected then click save.
Once back on your Shipping Dashboard hover over the Flat Rate button to see your edit button. Click that to include the set of shipping rules and classes that you choose and select Save.
Flat rate shipping classes
Shipping classes won't apply unless specified in your products from Edit Product form in your Orders Dashboard.
You can specify shipping class costs for all the shipping classes that APX admins have created. You will be able to access these classes from the Flat Rate method only.
You can specify your own conditional rates for these shipping classes.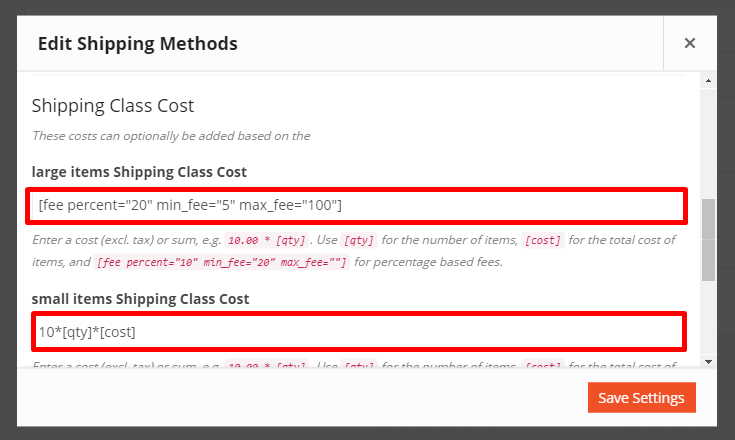 Select the cost when no shipping classes apply.
You can also select Calculation Type:
Per Class: Shipping rates will apply accordingly class-wise.
Per Order: Shipping rates will apply on the total order cost, and the most expensive shipping class rate will apply.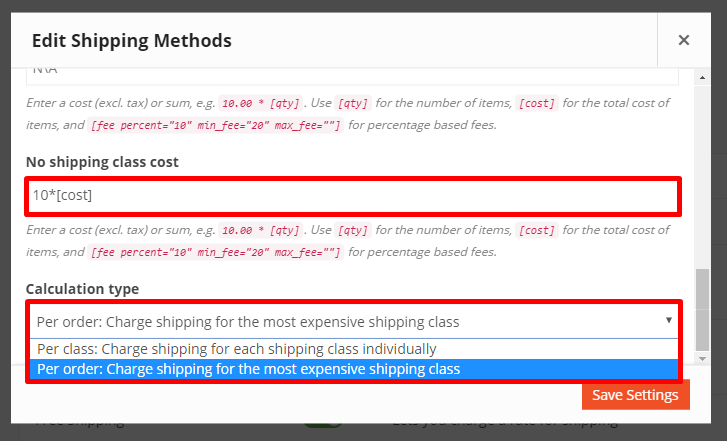 Configuring Product-wise shipping classes
Navigate to Store→Vendor Dashboard→Products.
Select the product you want to add a shipping class to by hovering on the product name and then click on Edit.
Scroll down to the section that reads Shipping and Tax.
4. First enable the checkbox "This Product Requires Shipping".
5. Next, input the details as required for weight, length, width and height.
6. Now select the shipping class you want to apply to this product from the drop-down.
7. Select Tax Status and Tax Class.
8. Click on Save Product.
Note: Each product can have one shipping class.

Promotional shipping discount rules
While flat rate and calculated shipping rules are applied when a buyer goes through checkout, you can also use shipping rules as a promotional tool to help attract additional buyers.
With promotional shipping discounts, you can create a rule that offers your buyers a discount based on the conditions you set. For example:
Buyers will be charged no more than $5 for shipping if they buy more than one item.
Buyers will qualify for free shipping if they spend more than $25.
When buyers qualify for your promotional shipping discount, the promotional rule takes priority over your existing flat and calculated shipping rules.
Promotional shipping rules apply to all listings which you've specified have a combined shipping discount.
Buyers will be able to see these discounts highlighted in your listings.
Carrier-specific discounts
Shipping carrier discounts let you pass some or all of your savings along to your buyers. You have two options for offering carrier discounts to your buyers:
Set up a flat discount off retail or daily rates for domestic and international shipments across all carriers (USPS, FedEx, and UPS)
Offer APX-negotiated discount rates with USPS, FedEx, and UPS
In either case, changes you make only apply to new or edited listings where a shipping cost applies.
When you use APX labels to ship an item, you only need to pay the shipping cost and the cost of any shipping services you choose, such as signature confirmation. As the exact cost of shipping is detailed, you ensure that the full cost is covered in the sale price to your buyer. However, if you enable these discounts but then go to a carrier retail location to purchase labels (instead of using APX to print labels), you could end up paying more than the shipping costs charged to your buyer.
To set up a flat discount across all carriers:
On the shipping rate preferences page, select Offer a discount on online/list/retail rates that would be passed on to your buyers.
Select your discount percentage for both domestic and international shipping, then select Save Settings.
You can't specify different discounts for different services. The domestic discount rate applies to shipments to Alaska, Hawaii, US Protectorates, and APO or FPO addresses.
Search APX Help Need Help? Have some questions? Depending on what's your question, we may have a quick answer. Browse Help Articles Returns & Refunds
Read More »
Shipping rates for sellers is very important for your stores growth. Offering free shipping, or reducing delivery charges as much as possible, can help you
Read More »
If your buyer let you know about an issue with their purchase and you can't resolve their problem within 3 business days, you can ask
Read More »
Was this article helpful for you?